Our farm is dedicated to providing fresh, organic vegetables to food pantries and kitchens serving the food insecure.
It's just crazy to us that people in this country have to make a choice between an essential drug, like insulin, or whether they will eat dinner today. We are just naive enough to think we can change what's offered to folks suffering financial hardship and going hungry. We believe locally grown, organic vegetables are the best sources of nutrition, especially for growing children.
Our small farm off Floras Road in Aledo, Texas, is growing this year thanks to the generous support of our donors. We started our 501(c)3 non-profit organization in January 2021. In our first year, we grew a wide variety of vegetables and a few herbs. We learned a lot. Cursed a lot. Had a freeze. Had a flood. Fought grasshoppers and armyworms daily. Drilled solar-powered water well. But, through it all, never lost hope in what we could do to make a difference.
Alexis Richardson joined our little farming family in July 2021 and is contributing to gardening greatness with a solid plan for Spring 2022. Our goal is to donate at least 2000 lbs of veggies to the House of Hope in Crowley, Texas from our spring crop.
Please visit us, call us, message us, or contact us on Facebook. We'd love to hear from you and show you our progress at the farm. We'd appreciate your prayers for a bountiful harvest and food security for all that risk hunger every day.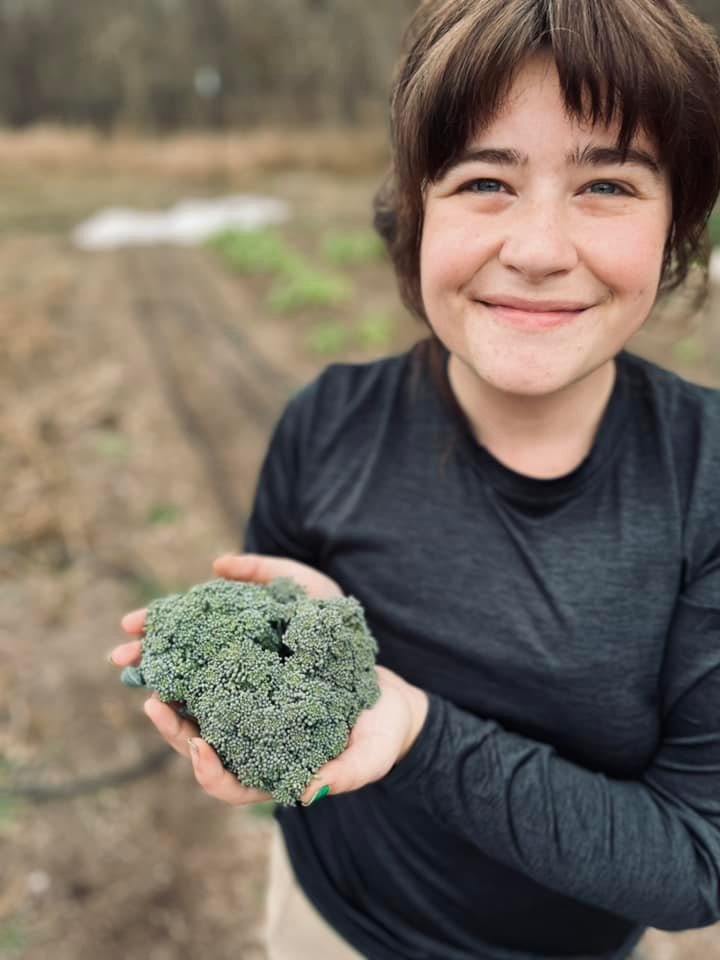 Meet Alexis
Passionate about helping people.
Alexis Richardson grew up in nearby Weatherford, Texas. You will find Alexis in the garden on most days nurturing the herbs and vegetables. Many of the vegetable varieties she grew from seed. Alexis has a knack for knowing how exactly how to care for each vegetable crop, whether she's battling grasshoppers or fighting fungus. In her spare time, Alexis enjoys cultivating cacti and orchids.
We are thrilled Alexis decided to join our team in late July and look forward to all she will accomplish in the years to come!